Best in Category at the Victorian Premier's Design Awards
21 Nov 2019
Our Gateway Project was awarded Best in Category for Service Design at the Premier's Design Awards.
The Victorian Premier's Design Awards recognise and reward Victorian designers and businesses that exhibit excellence across all forms of design. The award was presented by Dr Brandon Gien, Founder and CEO of Good Design Australia, and attended by MP Martin Foley, Minister for Mental Health, Minister for Equality and Minister for Creative Industries.
The awards recognised excellence across a range of categories, including Architectural Design, Product Design and Fashion Design. There were 10 other finalists in the Service Design categories, spanning business, government and not-for-profit sectors.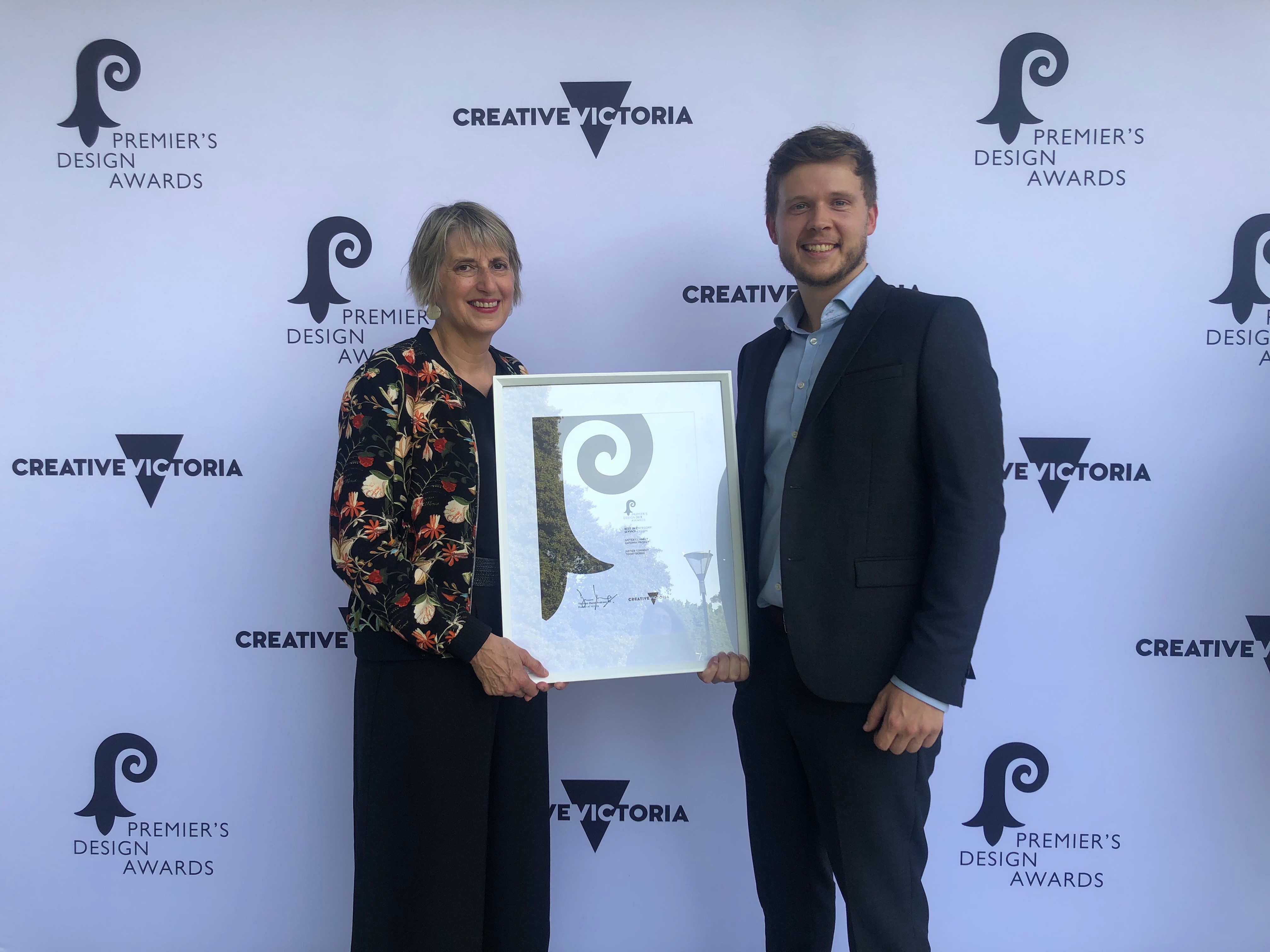 Even though 8.5 million Australians experience legal problems, half of them won't have access to legal assistance. Justice Connect links people and not-for-profits who need help to our specialist legal services and pro bono referral network of over 10,000 lawyers. The Gateway Project delivers a human-centred design-driven overhaul of Justice Connect services, processes and systems. It has resulted in a world-first, end-to-end access to justice solution that is significantly improving service accessibility, unlocking latent pro bono capacity and increasing the reach and impact of Justice Connect's work.
The significant social impact of Justice Connect's Gateway project was a key factor in winning the award. Proof that the detailed service design process was effective.
The Victorian Premier's Design Awards commended Justice Connect on our commitment to closing the justice gap. The Gateway Project has improved the system for people who need legal help, while also leading the sector in developing more sophisticated service provisions. Another key feature of our project is our iterative design methodology. Although many service providers are rethinking their service design, few have working prototypes to test and develop. That's where our approach stood out and impressed the judges.
It was incredible to see the breadth and sophistication of the other finalists at the awards last night. We're so thrilled to have our hard work recognised.