How our legal advice helped Willum Warrain Aboriginal Association adapt to COVID-19
3 Jul 2020
By Daniel Komesaroff
When we first met Willum Warrain, COVID-19 wasn't on anyone's radar. Within weeks, the community-controlled organisation was adapting to an entirely new normal — and finding new ways to thrive.
We first met Willum Warrain at the start of the year. Justice Connect had been invited to present at the Neighbourhood Houses Victoria conference, where we spoke about key employment issues on the horizon for 2020. 
We spoke about changes to some modern awards and the new Victorian portable long service leave scheme. We didn't speak about the impacts of COVID-19. It wasn't on our radar yet — or anyone's for that matter. 
After the presentation, I spoke to Karsten Poll, a coordinator at Willlum Warrain. I learned that Willum Warrain means 'home by the sea' in Bunurong. It's a community-controlled organisation located in Hastings on the Mornington Peninsula in Victoria. They are a gathering place for the local Aboriginal and Torres Strait Islander community. 
Like many Aboriginal controlled organisations around Australia, Willum Warrain serves an important dual function for community. On one hand, they play a central role connecting community to mainstream support services (through referral pathways as well as by providing essential services and health programs). But equally, their focus is on strengthening and preserving traditional culture. They run regular and many different art and cultural programs, including separate men's and women's groups.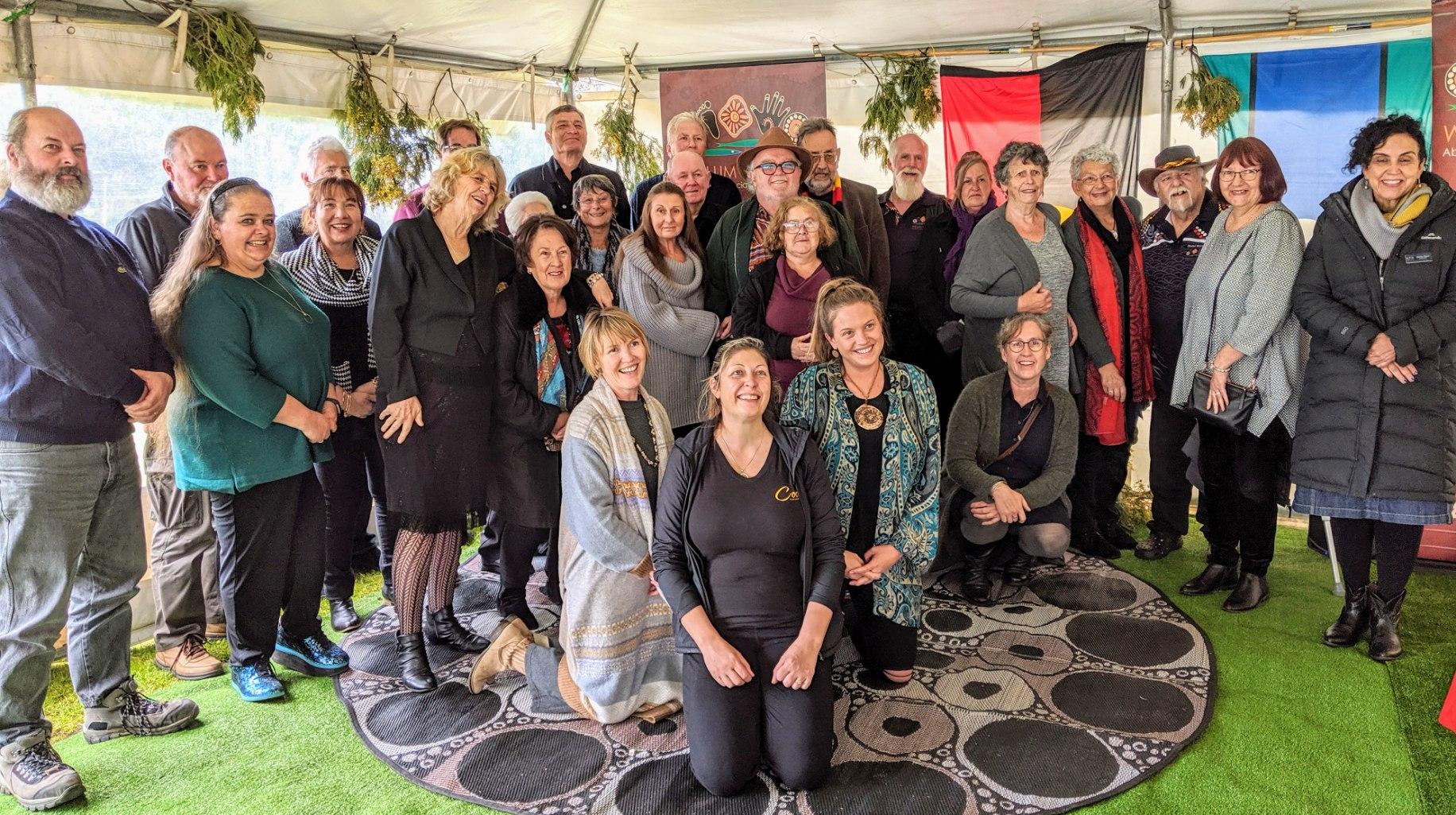 We provide free legal help, so communities can grow
As I was chatting to the coordinator at the conference, he mentioned that they had big plans for 2020. They were in the process of recruiting three new staff members, all from community, all in community-facing roles. But they needed some pretty urgent help to put together employment contracts. They also needed to understand what modern awards applied to these new roles. 
Within a week of meeting the staff of Willum Warrain at the Neighbourhood Houses Victoria conference, Justice Connect's Not-for-profit Law team had put together a referral to one of our member firms, Lander & Rogers to help with some of their employment queries. As far as we could see then, they looked pretty well supported from an employment law perspective for their 2020 plans. 
And that's when COVID-19 really hit. 
During a pandemic, organisations need meaningful and accessible legal help
Like so many community organisations, Willum Warrain's plans were turned upside down. They urgently needed to understand what COVID-19 meant for their responsibilities to their employees — particularly in relation to things like pay and leave entitlements. 
Fortunately, we were running a webinar on those very issues. Willum Warrain were one of the 500 community organisations that registered to attend. 
Following the webinar, Willum Warrain got back in touch again for more specific advice about their employment responsibilities. We also learned that Willum Warrain were entering into a new lease arrangement and needed help to progress it. 
We uploaded their matter to our Pro Bono Portal, which had a dedicated tag for COVID-19 related matters. Within a week, we were able to reconnect Willum Warrain to specialist pro bono lawyers from Lander & Rogers, as well as property lawyers from Baker McKenzie. Since our last contact with Willum Warrain a few weeks ago, it's been incredible to see how they have adapted their programs to the new social distancing world. A few weeks ago, they held their first ever men's group through videoconferencing software. 
We can all learn from Willum Warrain's resilience and adaptivity
I think we can all take a leaf out of Willum Warrain's book about being resilient and innovative in the COVID-19 landscape. For me personally, it was really rewarding to support such an essential not-for-profit organisation. Now, in the wake of a pandemic, their work with community is more crucial than ever. 
Being able to support Willum Warrain through pro bono support, webinars, online resources and innovative services meant that we were able to provide support even as their legal problems shifted and evolved. Legal help is crucial to community groups throughout their lifecycle. Adapting to a pandemic has shown the importance of providing that support more than ever. 
Of Justice Connect's Not-for-profit Law program, Willum Warrain Coordinator, Karsten Poll commented that: 
Willum Warrain's connection with Justice Connect was very timely. Over the last 4-5 weeks I have been in weekly contact with our pro bono lawyers about employment advice. This service has been very valuable as we attempt to decipher new and changing government policy.  We have our community and staff who are our family and friends to care for in these uncertain times and with the support from Justice Connect we can provide this must-have support with confidence.  I cannot praise the service Justice Connect provide enough, thank you.
We provide free legal advice to eligible community organisations and social enterprises. All you need to do is make an enquiry.