2021: A year of client-centred innovation
23 Dec 2021
This year, as the community faced more frequent natural disasters, lack of affordable housing, and the erosion of the social safety net, we continued to focus on high-impact legal interventions to increase access to legal support and progress social justice.
As we've seen from our service delivery, COVID-19 and other disasters are leaving more individuals and not-for-profit organisations seeking help for new and more complex legal issues. We know that different legal problems require different service types and intensities.
From self-help resources, online tools, training sessions, discrete advice, and casework, we delivered services to thousands of individuals and not-for-profit organisations. This has been our 2024 strategy in action; acknowledging rising legal need and making our resources go further. I am pleased to share some highlights from 2021:
2024 strategy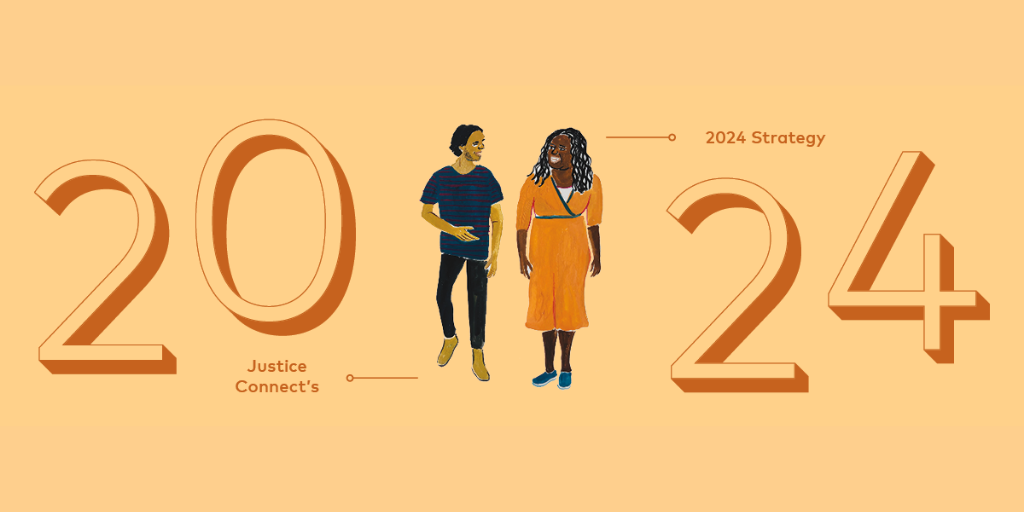 Taking stock of the challenges ahead of us, we launched our 2024 strategy to enable us to design and deliver more effective services that can withstand not just the crises of today, but those to come tomorrow.
We delivered more legal services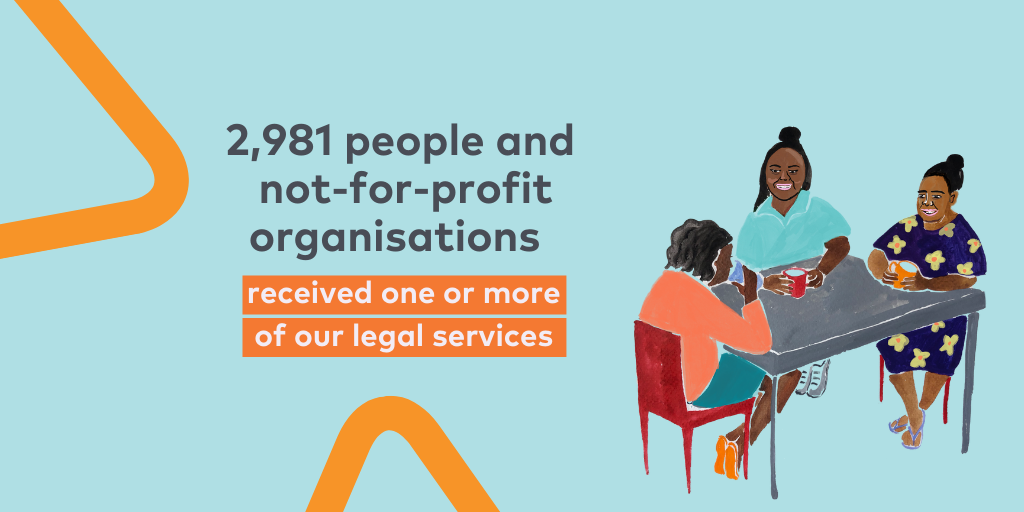 1,808 individuals and 1,173 not-for-profit organisations received one or more of our legal services including integrated legal and social work assistance, discrete advice, pro bono referrals, and casework.
A core part of our theory of change involves delivering legal services to not-for-profit organisations so they can become stronger and can effectively support the communities that rely on them.
Good Design Awards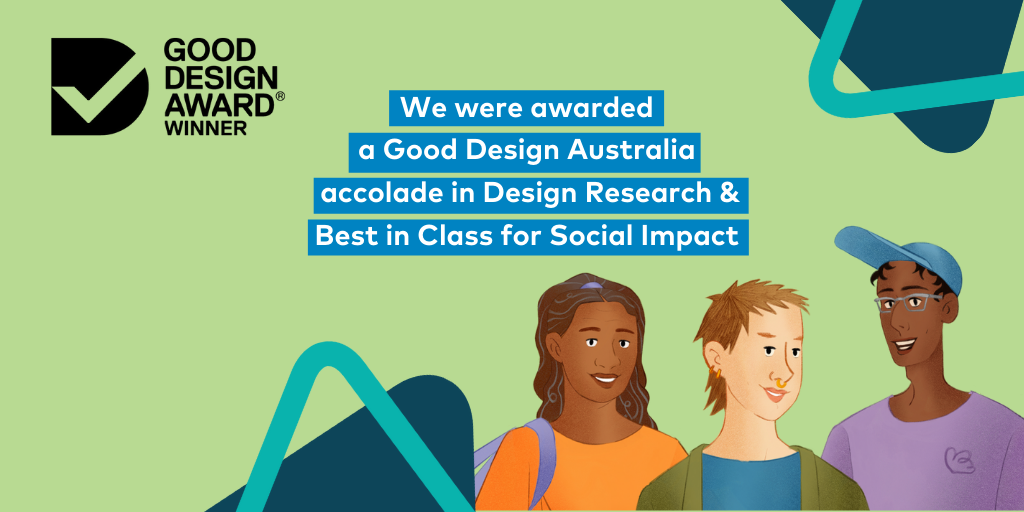 We won not one – but two! – Good Design Awards for Dear Landlord (Best in Class in Social Impact) and our Seeking Legal Help Online: Understanding the 'Missing Majority' research project (Design Research accolade).
Self-help resources and online legal tools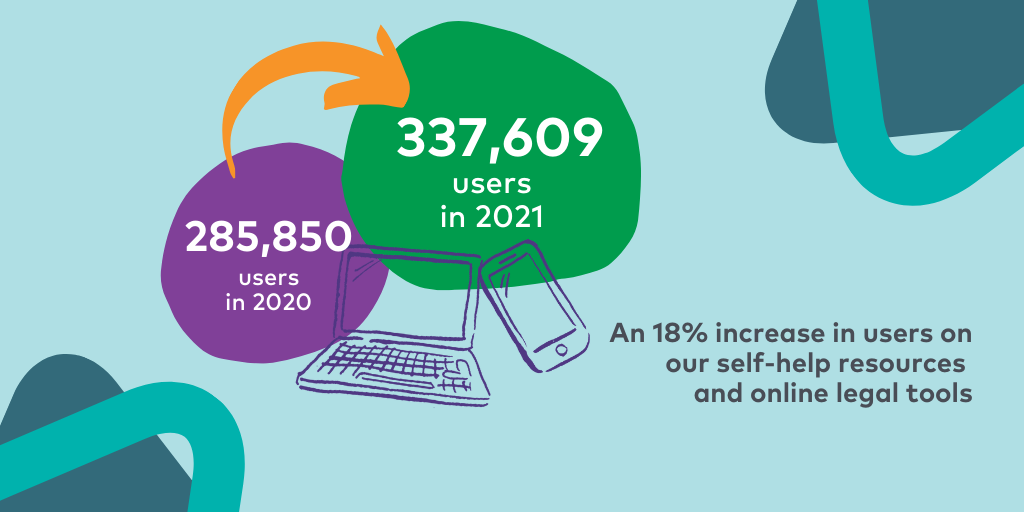 Our self-help resources, tools, and apps play a key part of our multi-intensity and multi-channel approach.
18% more people and not-for-profit organisations used our self-help resources and specialised online legal tools including Dear Landlord, DGR Tool, NSW Constitution Tool and Victoria Rules Tool.
Harnessing pro bono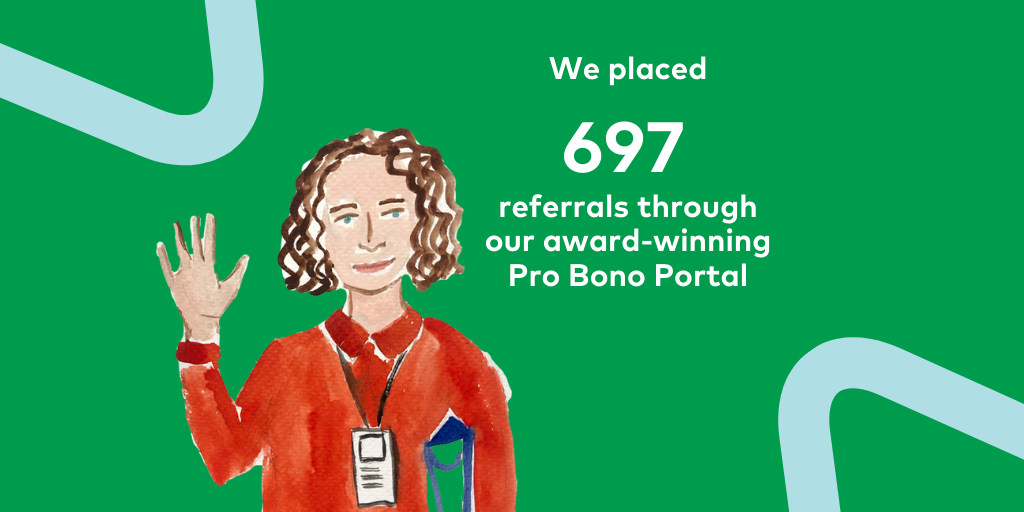 By applying sophisticated technology to unlock and match pro bono legal capacity with unmet legal need, we make sure more people have access to justice.
In the aftermath of compounding disasters, we ran our CLCs on the Portal pilot project to better connect under-resourced rural and regional community legal centres (CLCs) with specialised city-based firms.
Pro Bono Portal went global
To swiftly meet growing international demand, we launched global pilots of our Pro Bono Portal in the United Kingdom, Ireland, and New Zealand.
The Portal's innovative technology was recognised by the World Summit Awards and will represent Australia in the Government & Citizenship Engagement category at the World Summit Award Global Congress in March 2022.
Improving accessibility
We were one of the first to pioneer the use of remote digital witnessing of legal documents such as wills, Powers of Attorney, and statutory declarations. This made particular significance to our older clients and people with access needs or who live in regional or rural areas.
This experience informed our advocacy that helped make remote witnessing permanent in both Victoria and NSW.
Launched Joining Up Justice
To help the legal system and our sector better serve people who turn to us for help, we launched Joining Up Justice, an interactive website summarising 5 years' worth of consultation with hundreds of people seeking legal help and workshops with CLCs, legal aid providers, and referring agencies.
We prevented evictions into homelessness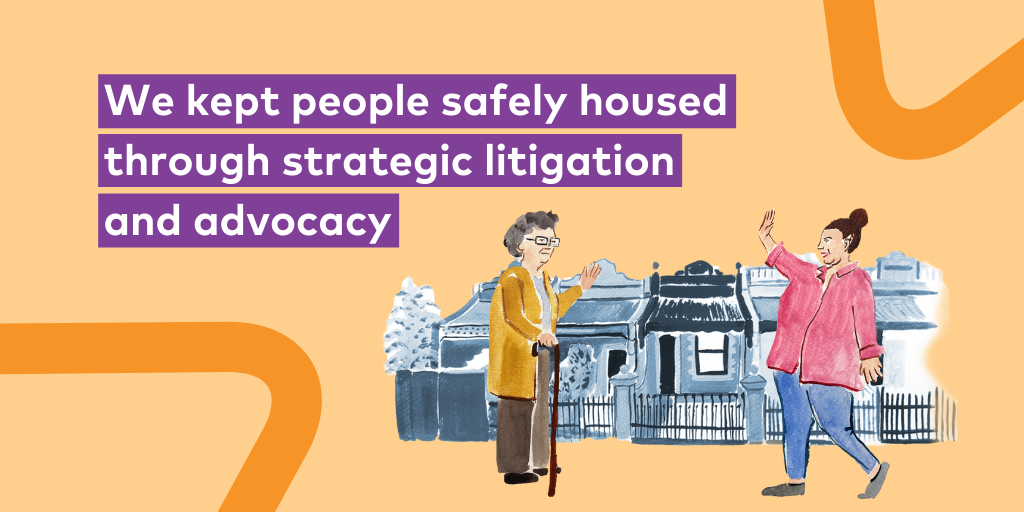 We directly influenced better protections for renters in Victoria's new tenancy laws, and worked closely with our pro bono members and counsel to run a test case that renewed our calls for long-term, targeted legal protections and financial supports for people impacted by COVID-19 and facing homelessness.
Sue Woodward AM recognised in Queen's Birthday Honours List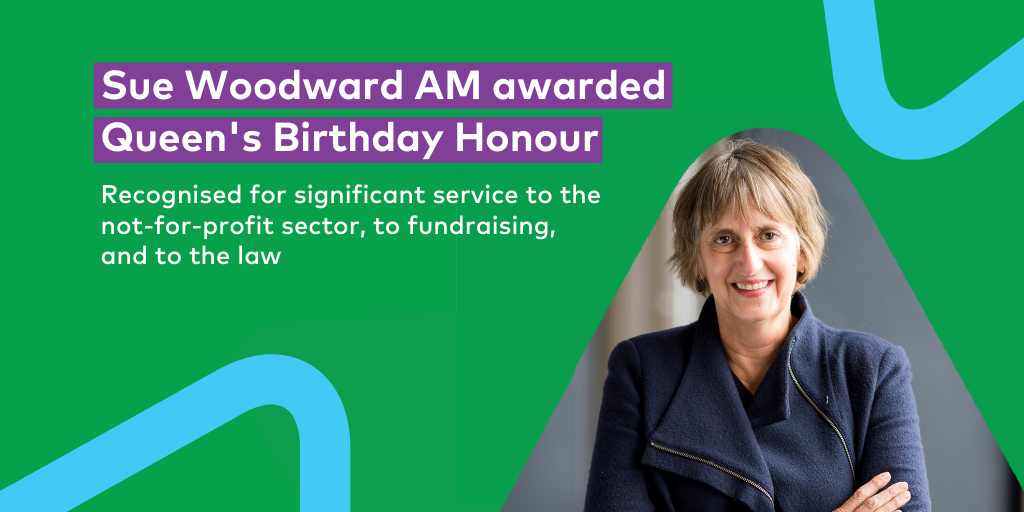 Our Not-for-profit Law Chief Adviser Sue Woodward AM was recognised in the 2021 Queen's Birthday Honours List for her 'significant service to the not-for-profit sector, fundraising and the law'.
We helped organisations comply with complex laws
We provided timely and easy-to-understand guidance on complex employment, health and safety, privacy, and anti-discrimination obligations through a program of webinars as well as FAQ resources, and tailored legal advice.
#FixFundraising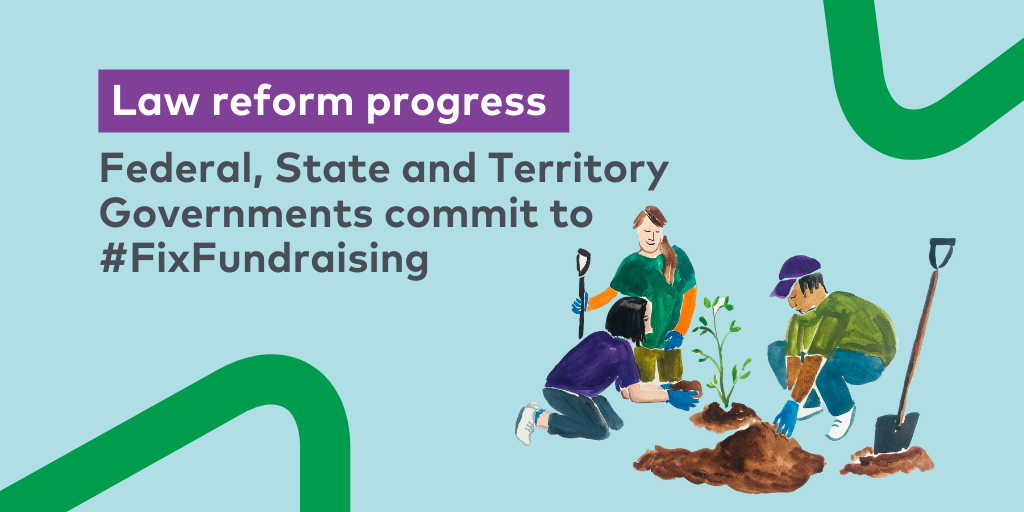 After campaigning for a simpler, single national scheme for the regulation of charitable fundraising since 2016, the Federal Government recently announced that they will establish a national fundraising framework working group to #FixFundraising.
We look forward to representing the community sector and helping them spend less resources complying with out-of-date laws – and more on delivering vital services to the community.
Our AI project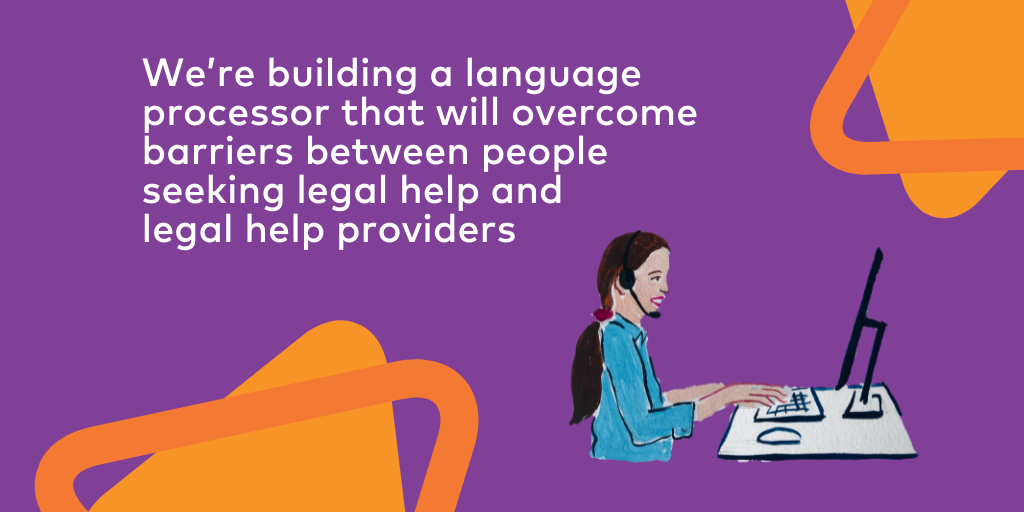 We've established a partnership with AI experts at the University of Melbourne School of Computing Science to develop an AI natural language processor that can diagnose legal problems described by people in their own words. We're using inclusive design principles to collect diverse language samples and our network of pro bono lawyers are helping to train the model.
Once launched, we aim to share the technology at no cost with other legal service organisations.
Thank you to our supporters and partners
All of this work was made possible thanks to outstanding staff, member firms, funders and supporters, volunteers, service delivery and advocacy partners, and the people who participated in our research and service design.