IWD 2023: How Fiona Geminder's philanthropic work with Justice Connect is keeping women and children safely housed
8 Mar 2023
This International Women's Day, Justice Connect spoke with our generous philanthropic partner, Fiona Geminder, on her approach to achieving social change through philanthropy, and the importance of integrated legal and social work support in preventing homelessness for women and children.
Stopping homelessness before it starts
As the cost-of-living rises, and the rental affordability and housing crises continue to intensify, each day Justice Connect's Homeless Law team is seeing women pushed further into housing and financial stress. Every person deserves a safe, secure place to live, but with rising rates of family violence and ongoing pressures caused and compounded by COVID-19, more women and children across Victoria are at risk of homelessness.
A key way that Justice Connect supports women is through our Women's Homelessness Prevention Project. By combining intensive, expert legal and social work support, this early-intervention project stops homelessness before it starts for some of the most at-risk Victorians. The innovative project also provides access to family violence case management, financial assistance, employment pathways, and community connections – all of which empower women and children to not only avoid eviction, but to build resilience and the ability to thrive.
The project is kindly supported in part by Fiona Geminder and The Pratt Foundation, enabling Justice Connect to break the links between homelessness, family violence, and financial insecurity for Victorian women and children.
"Often women, particularly women experiencing homelessness, are underrepresented in the community, and I think that International Women's Day is a really great opportunity to have a formal day that publicly acknowledges women," Fiona said.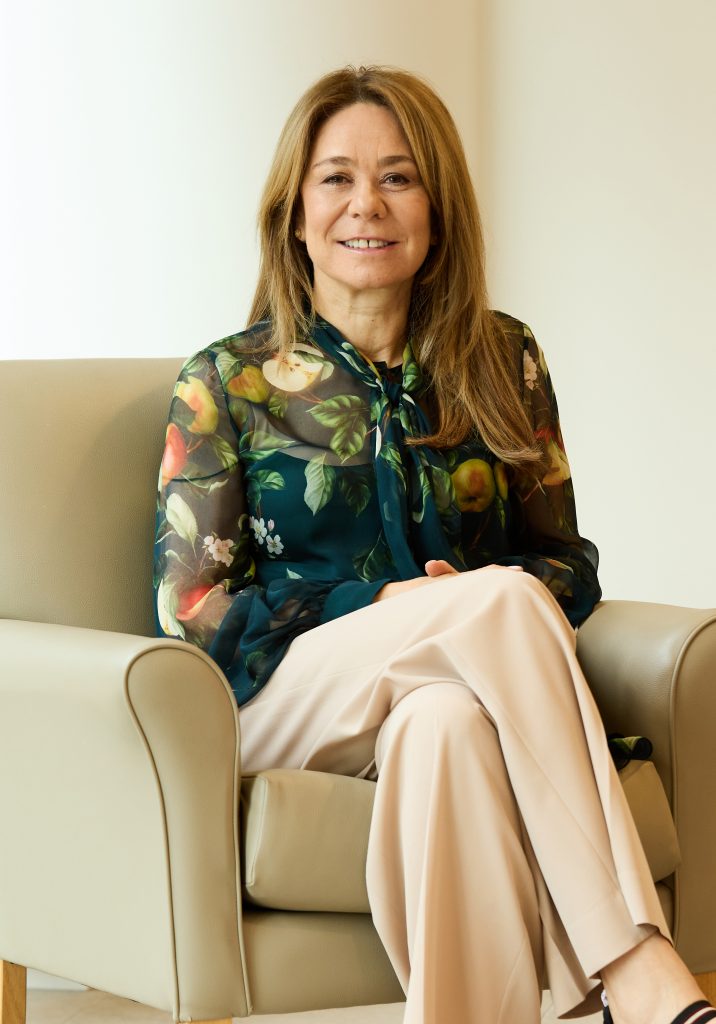 Philanthropic partner Fiona Geminder
An open home
A philosophy of support and giving was instilled in Fiona from a young age, through traditions upheld in her own home.
"When my mother was a child, she said her grandfather used to go to the Synagogue on Friday night, because we celebrate Shabbat, and they would invite somebody who was either homeless or a stranger home for dinner. Growing up, my parents had that very strong philosophy, and we always had a very open home. We often sat around the kitchen table with different people from all walks of life."
This foundation of compassion informs Fiona's work to this day, with her philanthropy instinctively driven by a desire to help people less fortunate.
"I've got several interests in terms of my philanthropy. The two key areas of focus over the last ten years have been legal aid and helping vulnerable communities, particularly women who are experiencing family violence and are at risk of homelessness."
It is this interest that drew Fiona to our Women's Homelessness Prevention Project, and its client-centred, holistic service delivery model.
Solving legal and life problems for women
The project is one of the Victorian legal assistance sector's most targeted and ambitious models of partnership-based, integrated practice. It is tailored to address the priority needs of women and children facing housing and financial insecurity, particularly in the context of family violence.  
Fiona shared "it's important that Victorian women and children are supported to stay safely housed, because safe and secure housing is fundamental to get on with their lives after escaping family violence […] it provides dignity and security, and breaks the intergenerational cycle of poverty."
The project's model strongly aligns with Fiona's own first-hand experience of addressing legal need. When she was studying law, Fiona completed part of her coursework at the Monash Law Clinic. This hands-on experience showed her the importance of free legal help, particularly for people facing intersections of disadvantage.
"[Being part of the Monash Law Clinic] helped me appreciate the impact of good quality free legal advice, and how it can really change a person's life."
Fiona also noticed how legal issues often intersected with non-legal issues, such as financial and mental health pressures. This highlighted to her the importance of providing wrap-around supports in improving a person's whole situation, not just their legal problem.
"The integration of the legal and social work seems to be much more effective. The overall outcomes for women and children in particular are better when you have a dovetailed, combined legal support system."
Philanthropy as social change
The charity sector is generally supported through a combination of government funding, private philanthropy, and donations. Fiona sees philanthropy as playing a unique role in this funding ecosystem.
"I think there's a role for private philanthropy to provide extra help: driving innovation and change through charitable organisations."
Fiona and The Pratt Foundation currently support the Women's Homelessness Prevention Project with an annual contribution of $115,000, allowing Justice Connect to maximise our impact and produce tangible outcomes that benefit the community. In 12 months, the project has been able to:
Help 139 women and children avoid homelessness through our wrap-around, ongoing legal and social work supports
Have an 87% success rate in directly preventing evictions;
Generate community-wide cost savings of approximately $2.85 million.*
In addition to its success at keeping women and children safely housed, Justice Connect's Homeless Law team also captures client insights and casework data to achieve evidence-based systemic changes to laws, policies and practices that prevent and end homelessness.
Fiona emphasised "[Justice Connect] impacts the client, provides benefit through legal and policy changes, and it also helps the community… so I think it's a terrific service."
A world with gender equity is one with tailored, holistic legal assistance for all women. Through Fiona's support, our project can continue stopping homelessness before it starts for women and children.
If you are interested in providing philanthropic support to Justice Connect, please get in touch today. You can also support our work by making a tax-deductible donation online. Every gift counts, no matter how small or large. Together, we can take steps towards a better, more connected justice system.
Donate today
Justice Connect acknowledges that our Women's Homelessness Prevention Project is funded through a combination of Government and philanthropic support. We thank these supporters for making our impactful work possible.
About Justice Connect's Homeless Law
Justice Connect's Homeless Law is Victoria's specialist free legal service for people experiencing or at risk of homelessness, which has worked to prevent and end homelessness for over 20 years. In 8 years, our Women's Homelessness Prevention Project has helped 1,103 women and children to avoid homelessness, achieving cost-savings to the wider community of over $8.4M.*
Learn more about our Homeless Law work.
*Based on Australian Housing and Urban Research Institute findings.